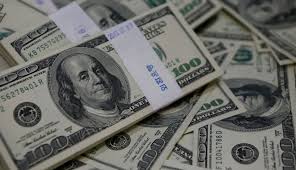 The Euro had edged over the $1.10 level on Thursday, as FX dealers still consider deserting ship on the US Dollar. In the previous month, the US Dollar had surged about 5% against the Euro, yet this week its positive energy has blurred, with investigators communicating some carefulness that the year-long rally may be at long last coming to the end of its course. Indeed, even disregarding the solid probability that the Federal Reserve Bank appears to be set to raise premium rates, money strategists trust that probability has as of now been to a great extent calculated in.
As reported at 11:26 am (BDT) in London, the EUR/USD was exchanging at $1.0933, an addition of 0.60%, moving far from the session low of $1.0921 and back toward the day's high of $1.1005. Against the Japanese Yen, the dollar was lower with the USD/JPY pair exchanging at 123.81 Yen, a loss of 0.12%.
Kiwi Lifted by RBNZ Surprise
Among monetary standards, the New Zealand Dollar encountered the most noteworthy development, with a 1.5% ascent after the Reserve Bank of New Zealand brought premium rates down to 3% from 3.25%; some FX brokers had been cheerful that the cut would be bigger given the RBNZ's late talk. The Kiwi Dollar had as of late struck a 6-year trough and however the RBNZ had said that they were endeavoring to debilitate the coin, it appears that that sort of debilitating was an excessive amount to shoulder. The NZD/USD was exchanging at $0.6687, an increase of 0.70% and well off the session high of $0.6696.