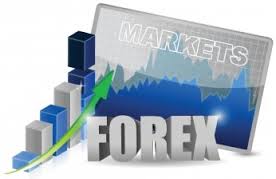 Predicting where the direction of movement of the market is the key to be able to get profit in forex trading, but it is not an easy thing. Professional forex traders understand that the forex trading world has a broad scope is not limited to the world of forex.
In fact, the movement of currencies is affected by many factors: supply and demand, politics, interest rates, economic growth, and so on. More specifically, the growth ekonomomi and exports of a country is closely connected with the country's domestic industry, then its currency to a particular country has a high correlation with commodity prices.
Three major currencies that have strong relationships with commodity prices is the Australian dollar, Canadian dollar and New Zealand dollar. Other currencies are affected by commodity prices but have a weaker correlation are the Swiss franc and Japanese yen. By knowing the currency which has a close correlation with the price movement of a particular commodity can help traders predict market movements. In this discussion we will see the correlation between oil prices and the currency that you can use the following information in forex trading.
Oil and the Canadian Dollar
In recent years, commodity Read More...